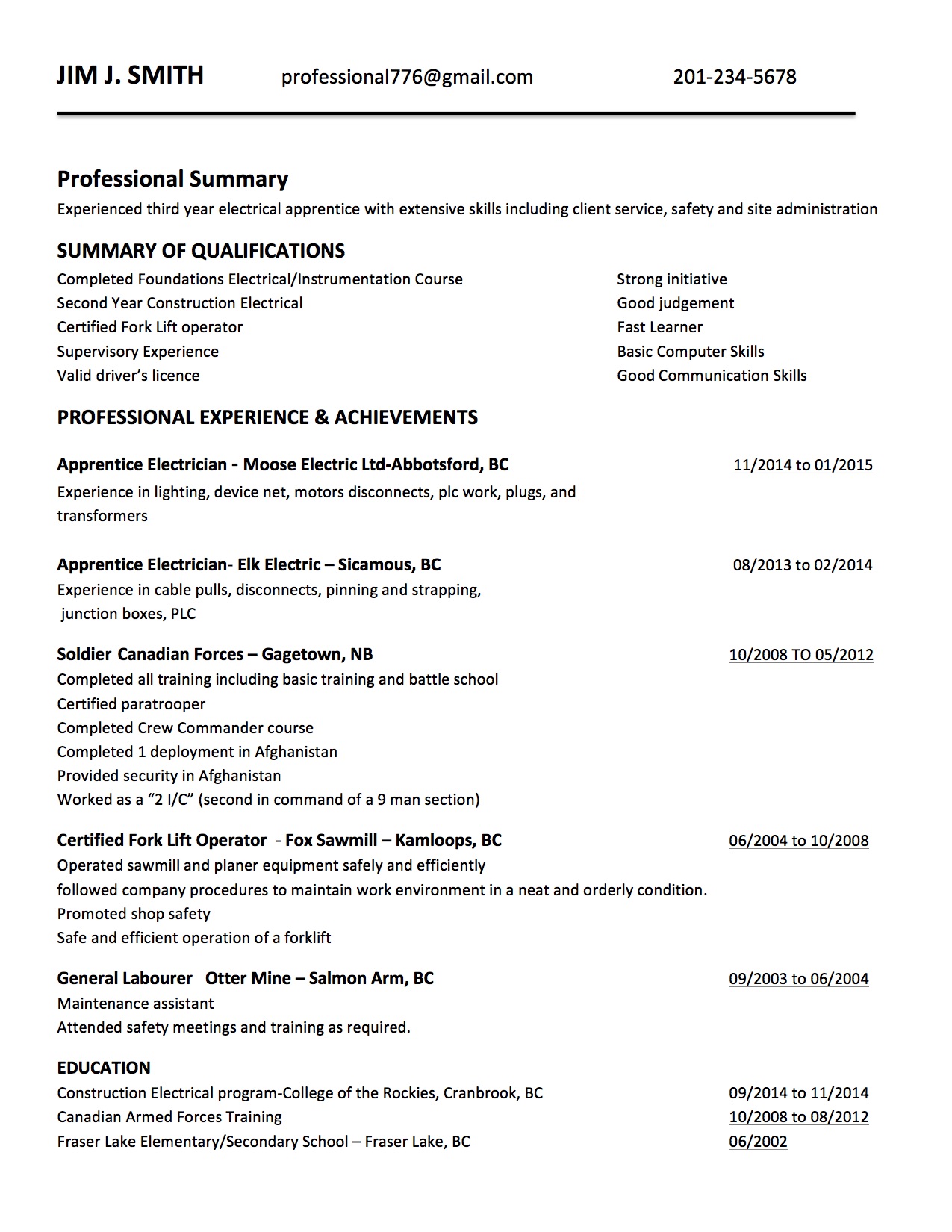 Open as MS Word document
Resume Template
This is a sample resume developed by Helmets to Hardhats® staff targetting the Building & Construction Industry, available in a pdf or MS Word document. It's a quick review designed for busy managers to see your highlights and skillsets. You want to catch their attention, and you can fill in the details once you are selected.
Options: All formats: If you don't have Microsoft Word, you can create a google email account, then access Google Drive for free. You will be able to open and edit this document on Google Docs.
Save as a pdf or Word doc to upload to the H2H® secure website.
iPad & iPhone: MS Word is a free app for all iPad and iPhone users, you will need a free Microsoft account to edit and save changes.
Please do not upload an image of your resume (ex: a screenshot or jpg).
If this format is not compatable for you, contact contactus@helmetstohardhats.ca for assistance.