Helmets to Hardhats Canada
DND 404 Equivalency Programs
A partnership between the Canadian Armed Forces and the Provincial/ Territory Ministries of Transportation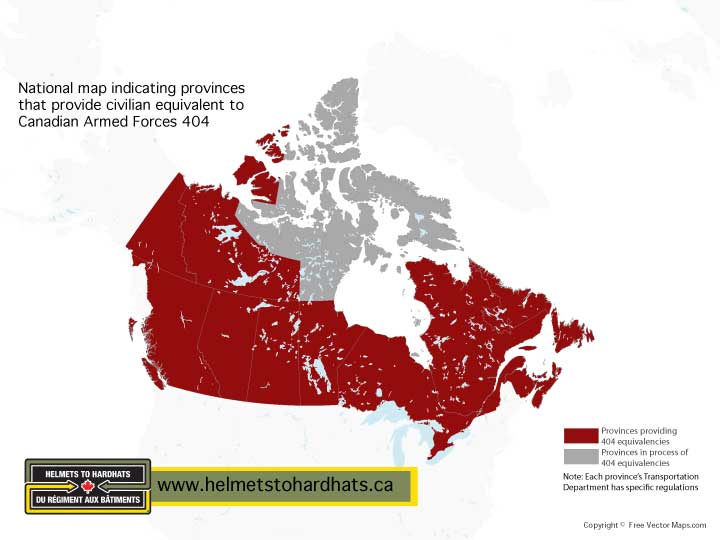 Helmets to Hardhats wants to make it easier for Veterans to transition into the civilian workforce by engaging with all levels of government to accredit the DND 404 driver's licence for their commercial class equivalents. By working with Canada's Buildings Trades Unions and J4 Transport, when successful, this initiative will allow eligible Veterans to obtain immediate employment in the commercial trucking industry without additional training or testing.
We will continue to work with the Canadian Council of Motor Transport Administrators (CCMTA) to liaise with proper authorities and jurisdictions to raise the priority of this initiative and assist them in developing an implementation plan to ensure the efficient transfer of the DND 404 onto provincial licenses.
To help you determine the process and guidelines applicable to your location, we invite you to view the participating provincial annexes, which describe how to transfer your DND 404 qualification onto your provincial/territorial license.